Having a diverse patient population in clinical trials is critical in determining the safety and efficacy of a drug, since therapies may affect people differently based on race, sex, and age. It's why the Food and Drug Administration (FDA) suggests adequate representation of all targeted groups.
Demonstrating broad participation can prevent FDA limits on labelling or ensure the FDA will allow a drug to be marketed to specific communities. And it can improve uptake and utilization trajectories by instilling confidence in physicians who serve minority populations, providing them with insights that help them screen for appropriate patients and follow effective treatment protocols.
But inclusion of large numbers of underrepresented patients in trials has traditionally been seen as overly complex and time-consuming, and lacking the right access and engagement tools, it's been a risk that too many health innovators have been unable to take on.
That's where Inside Edge comes in. Our Clinical Trial Recruitment service focuses exclusively on these untapped markets, particularly within Black and Hispanic/Latino populations. We've built an over-arching approach and on-the-ground relationships that enable us to reduce barriers of mistrust and increase community interest, all with an ease and speed that makes real diversity of representation a real possibility for all clients and all trials.
It all starts with strategic study design. In collaboration with the client or the client's CRO, we assist in provider site assessment and selection and patient and study materials development and validation. Then our focus moves out to the field. In conjunction with medical societies, patient advocates, and community leaders, we provide education and training to site coordinators and run awareness programs and outreach activities. And at every step of the way we tailor our approach to take into account the everyday realities of the patient populations our clients are looking to serve, finding ways to overcome misperceptions about clinical trials and challenges to protocol compliance.
Overcoming clinical trial disparaties
Percentage of total U.S. population approx.
Percentage of trial participants approx.
The vast gap in minority representation in clinical trials means that pharma and biotech companies are unable to identify and capitalize on significant health and business opportunities.
Running trials that reach the underrepresented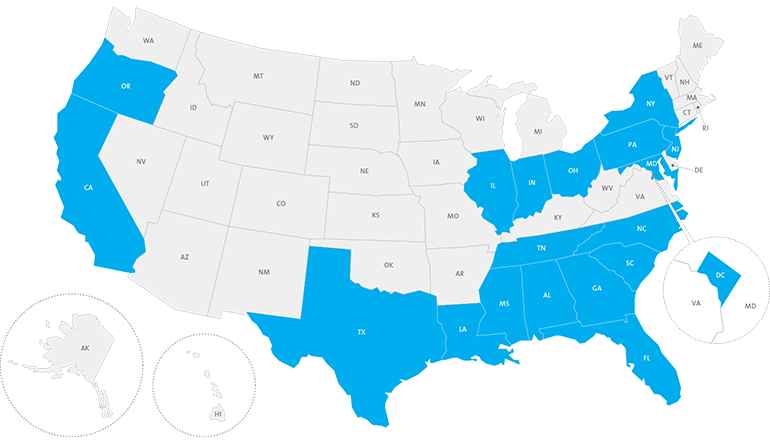 Traditional trials tend to focus in academic medical centers, not rural physician practices. The Inside Edge team brings a client's clinical trials to the places their patients are more likely to seek care.